WELCOME


HOLIDAY CHECK
TUI GLOBAL HOTEL AWARDS
2022

TUI GLOBAL HOTEL AWARDS
2020
TUI "HOLLY"
2010-2011-2012-2013-2014-2015-2016-2018-2020
TUI "UMWELT CHAMPION"
2006-2007-2008-2009-2010-2011-2012-2013-2014-2015-2016-2017-2018-2019
TRAVELIFE "SUSTAINABLE TOURISM"
GOLD AWARD 2015-2017
GOLD AWARD 2017-2019
GOLD AWARD 2019-2021
THOMSON "GOLD MEDAL"
2008-2010-2011-2012-2013-2014-2015
LUXAIR TOURS "AWARD"
2010
HOLIDAYCHECK "AWARD "
2011-2014-2015-2016-2018-2019-2020
TRIPADVISOR "CERTIFICATE OF EXCELLENCE"
2020
CLEAN & SAFE
2020
TRAVELERS` CHOICE
2021
With the beginning of the pandemic in 2020, our focus was to strengthen hygiene measures and promote the training of all its employees to receive you in complete safety and we do not give up.
Hotel Alisios was thus one of the first hotels to meet the necessary requirements for the attribution of the "Clean & Safe" seal by Turismo de Portugal, thus guaranteeing all the measures recommended by the Directorate General of Health in the fight against Covid-19.
In 2021 we remain convinced that it was necessary to maintain the utmost concern for your well-being and health to ensure that you enjoyed your holidays in complete tranquility and in 2022 we will continue to reinforce measures always thinking of you.
---
With the sea right on the doorstep, Hotel Alísios is synonymous with tranquility and
well-being
. Located in the center of the
Algarve
, just a few minutes from
Albufeira,
one of the most emblematic and picturesque towns in the Algarve, the Hotel Alísios is the place of choice for a holiday or a weekend.
Rooms and suites are comfortable and equipped with everything you need to feel at home. The accommodation is complemented by the Alisios Terraço Restaurant and panoramic bar, an excellent meeting place for lunch, dinner or a drink.

Hotel Alísios is the ideal place for you to spend your holidays. We are located on the small cliff of Praia dos Alemães, in Albufeira.
We have several types of rooms, 50% of which face the sea, 25% face the city of Albufeira, 12.5% our indoor pool and the remaining 12.5% our breakfast room.
We have a swimming pool, completely redone in 2017, with sea water heated to 28º centigrade. (Wearing a shower cap is mandatory)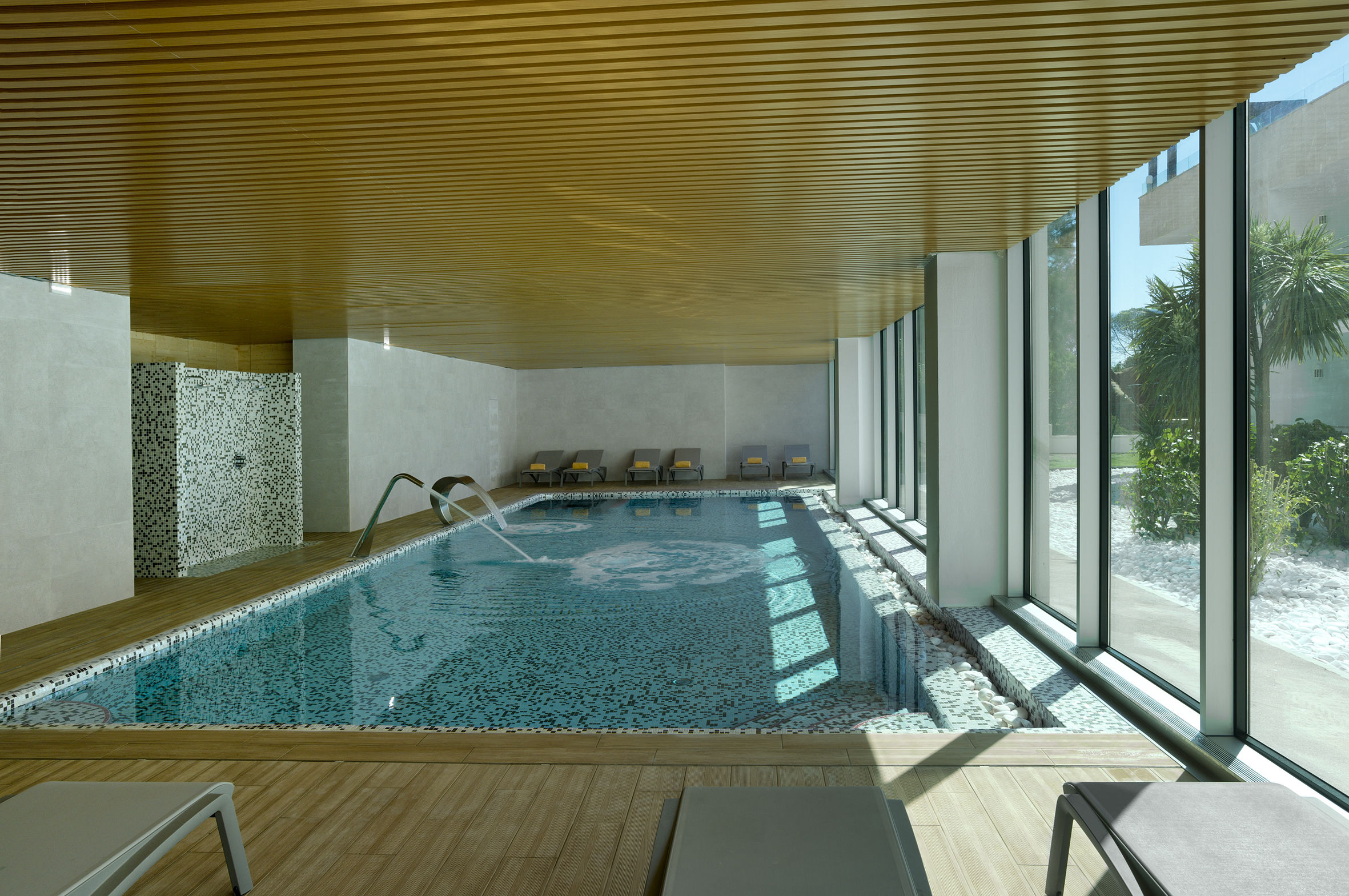 You can have a refreshing drink in our bar located on the terrace.
We also have a Restaurant service, whether for lunch or dinner.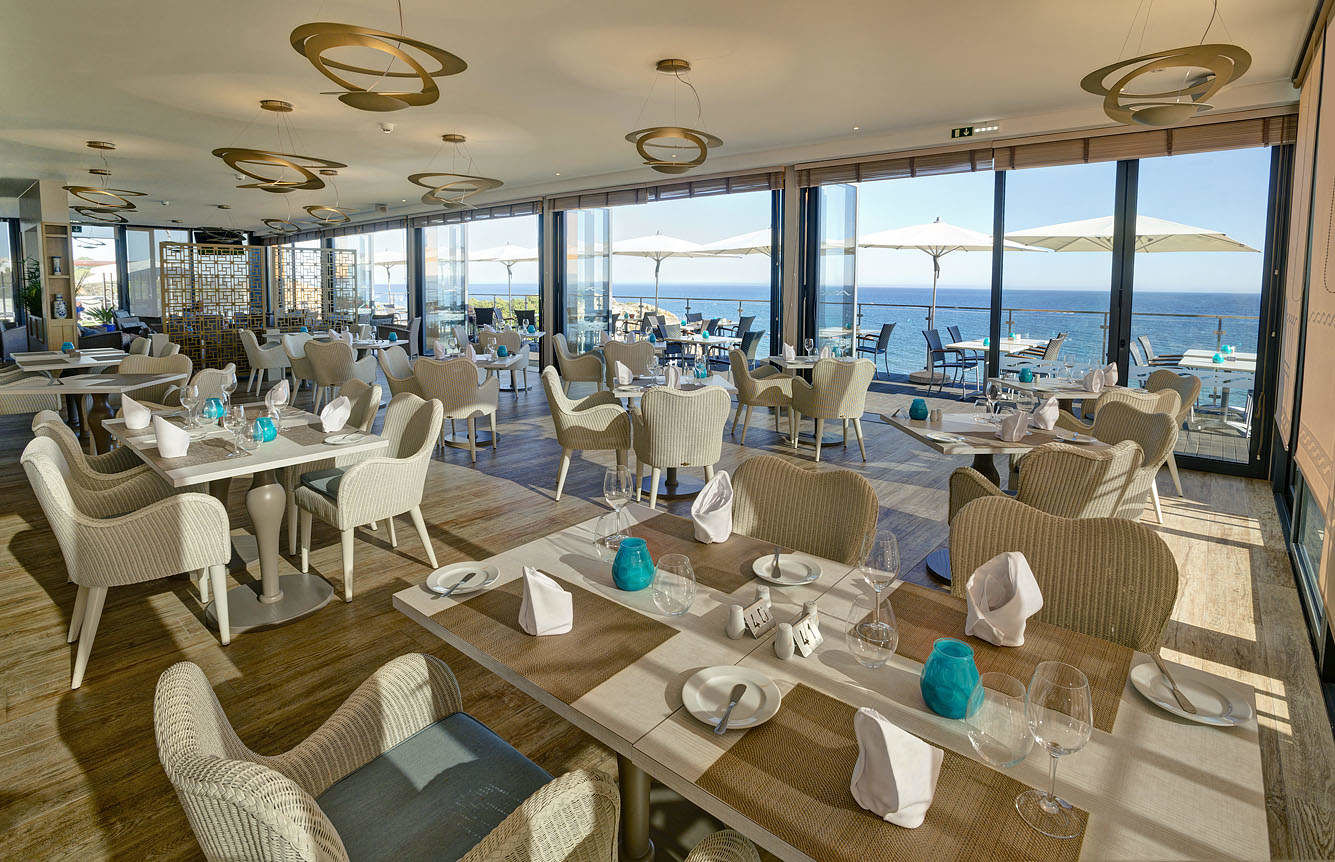 See our dinner menu here:
Access to Alemães beach is via a staircase.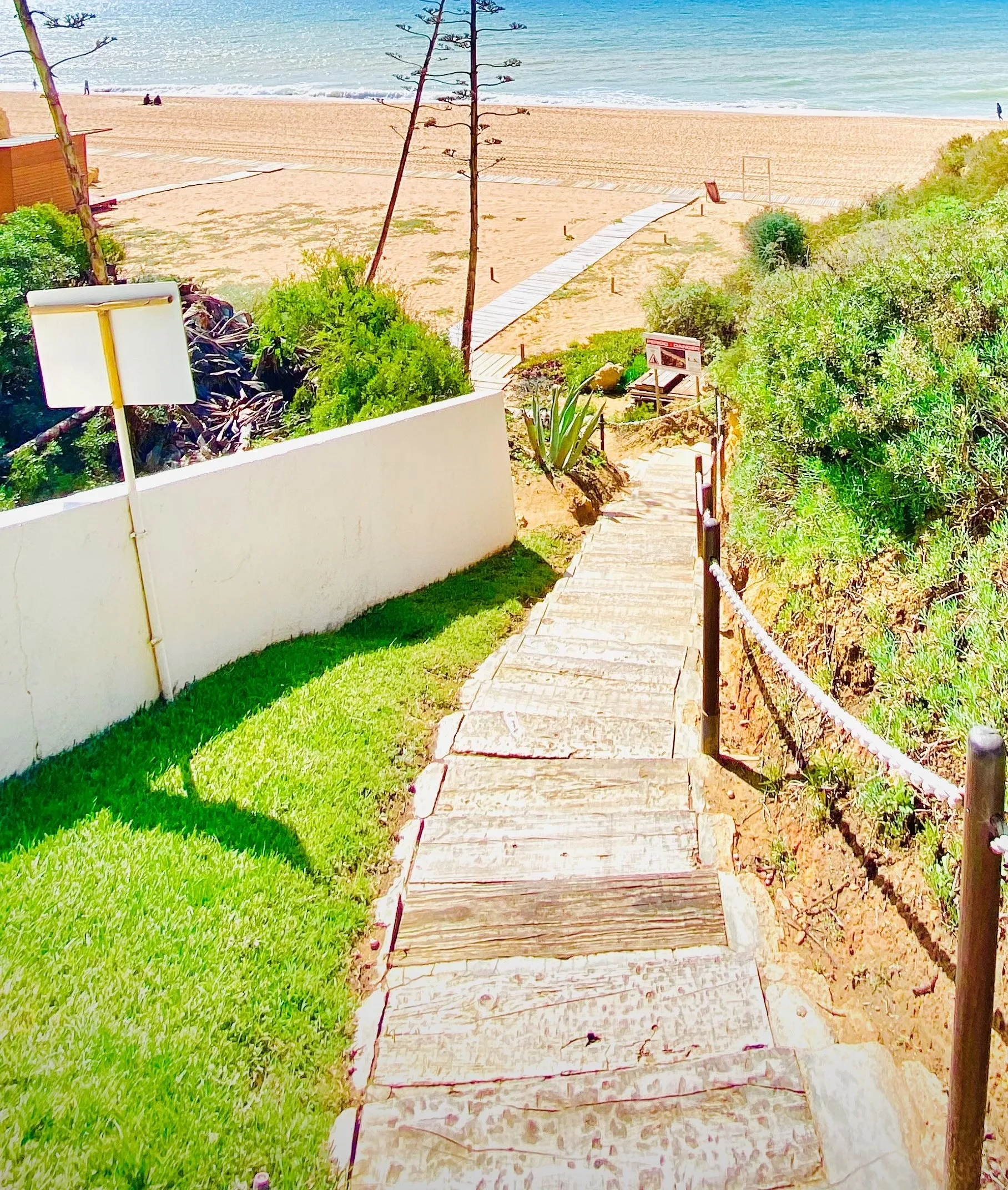 We have a car park with capacity for about 50 cars.
We are just waiting for you.
Built Year: 1990
Last renovated in: 2017
Nr. of rooms: 115
Nr. of floors: 5
Property type: Hotel
Hotel class: 4 ****